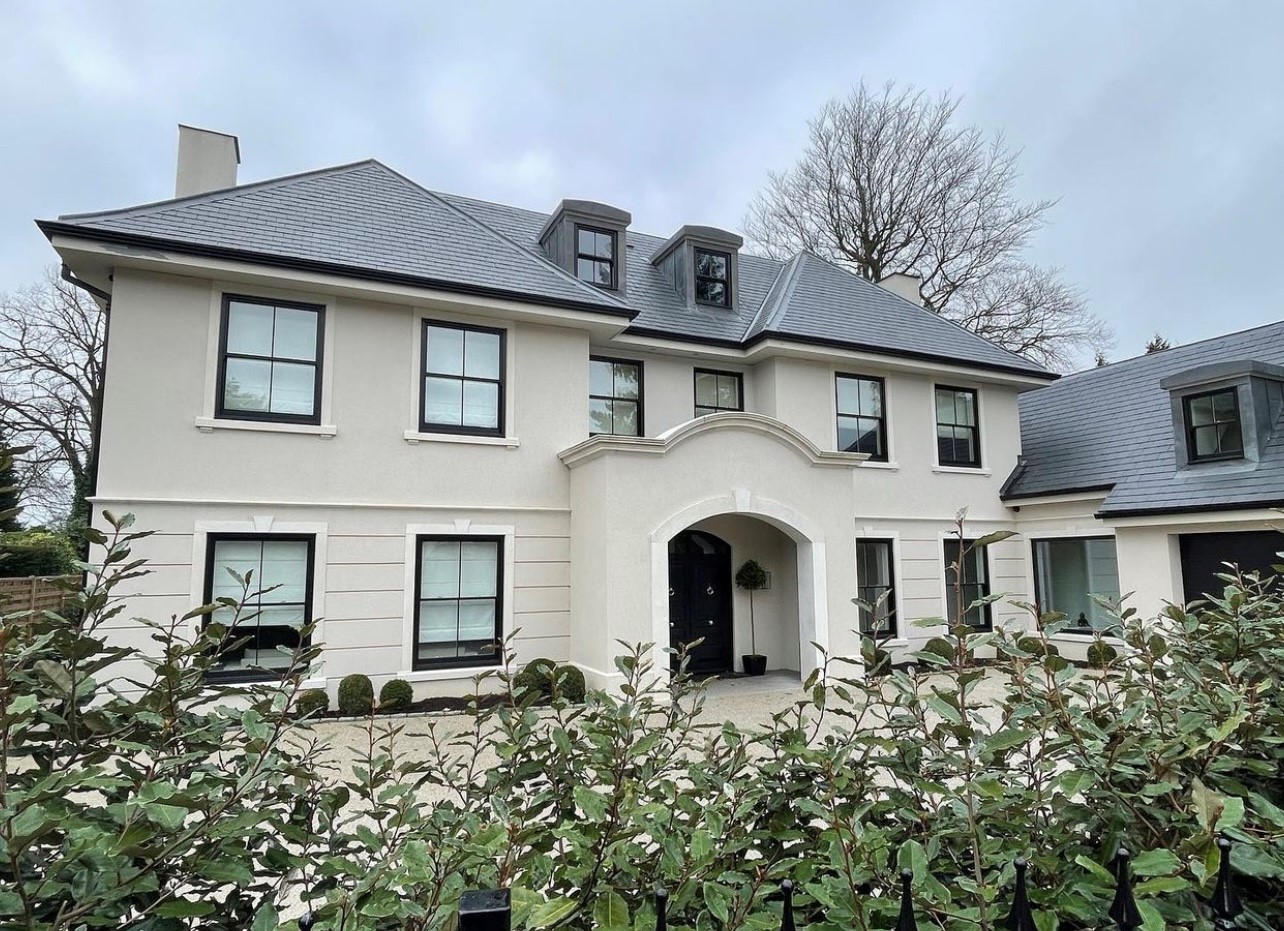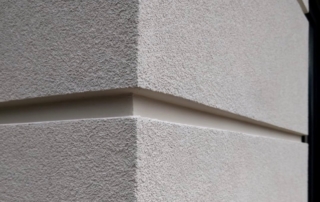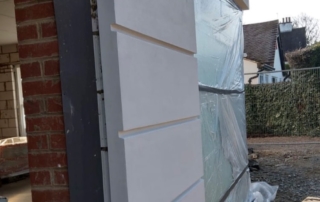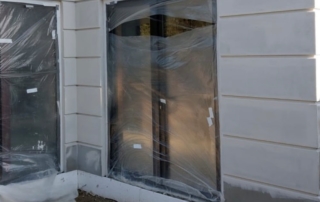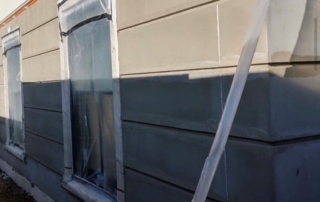 The architect assigned to this Beaconsfield property was adamant on the implementation of really prominent ashlar groove detailing with a depth and similar width of circa 30mm around the entire ground floor and we quickly realised that this wouldn't be possible in our Monocouche XF system.
Monocouche XF can be applied to 20mm thick.
We put our technical team to task who responded with a robust and warrantied solution based on the setting out and forming of the grooves using EPS insulation panels over which we would install a thin coat silicone system which could also be applied over the first floor masonry to achieve a consistent finish throughout.
Our install team attended site armed with detailed drawings and lasers and began the painstaking process of setting out and fixing the EPS panelling ensuring that all of the grooves were perfectly level and spaced equally around the entire ground floor and interjected with the openings and architectural features as per the architects design.
When we were happy that everything was arrow straight and as precise as it would have been had it been built in the traditional stone style that we were working to mimic we were able to begin the install of the thin coat silicone render which would decorate and protect the entire building for the rest of its life.
The client chose a stunning off white RAL code that we were able to closely match in the silicone finish but what really elevated the impact and contrast of the ashlar features and in turn the whole scheme was our technical team's suggestion to use a slightly darker silicone finish within the grooves!
We slowed down and really took the time to implement the technical guidance on this project ensuring that everything was millimetre perfect before we moved on to rendering and the overall result is truly staggering and something that we are very proud of.