MONOMEND RXF
MonoMend RXF is a silicone-based overcoat system that can be applied to existing monocouche to repair, rejuvenate and or change the colour.
The system is particularly effective when there are aesthetic issues in newly installed monocouche due to frost, water damage and or ghosting caused by rendering onto saturated masonry during the initial installation.
Hairline cracking (up to 2mm) within render caused by shrinkage in the masonry substrate can be infilled with flexible MonoFill RXF before entire elevations are over-coated with MonoMend RXF.
When installed, the MonoMend RXF system creates a more slippery surface. With the aid of rain showers, this serves to reduce the build-up of airborne dirt and algae. The outcome is longer lasting colour fastness.
Far more robust than masonry paint, the MonoMend RXF system is able to endure the elements for longer without the need for regular repainting. The nature of the silicone base means that the system remains flexible after installation.
In some cases, the MonoMend RXF system can be applied using light weight towers or cherry pickers. This removes the need for intrusive scaffolding; minimising the disruption to those occupying the property and reducing the overall time and cost of the works.
KEY SYSTEM BENEFITS
Available in 10 standard colours to match our Monocouche XF system range
Suitable for complete colour change of existing Monocouche render
Low maintenance without the need to repaint regularly
Breathable while protecting the buildings structure
Weatherproof and far more durable than standard masonry paint
Ready mixed with the addition of water the only requirement to install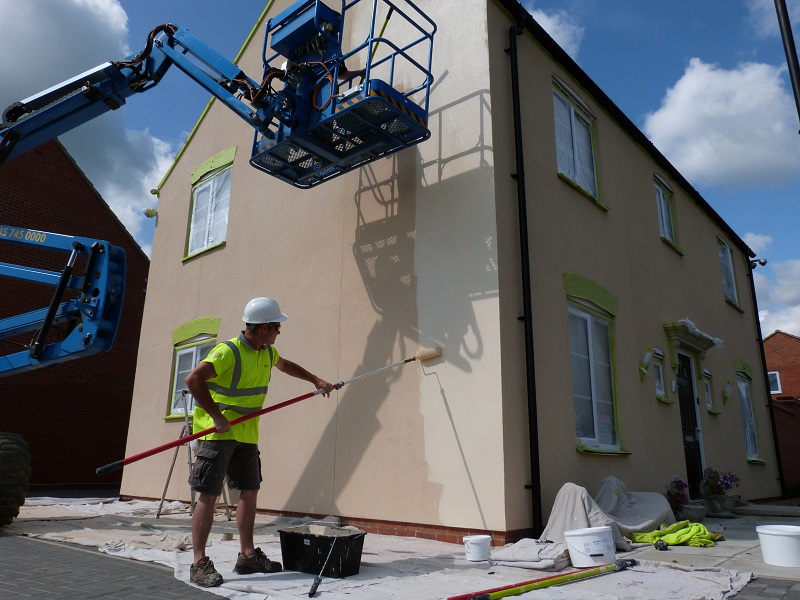 EXAMPLES OF MONOMEND RXF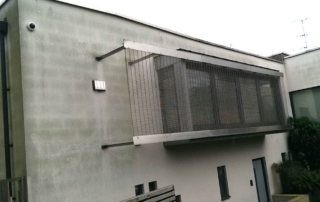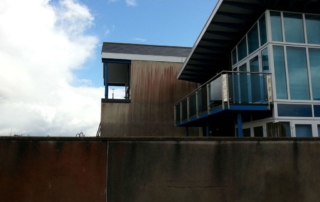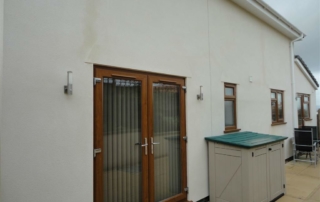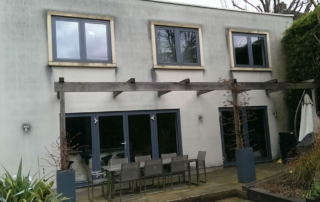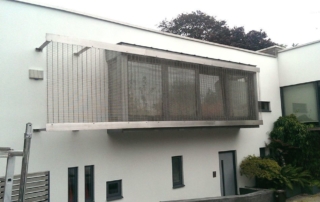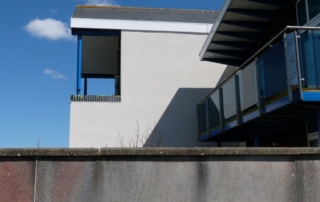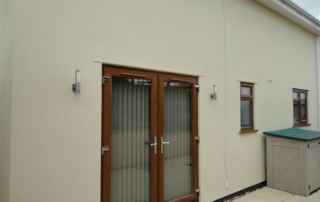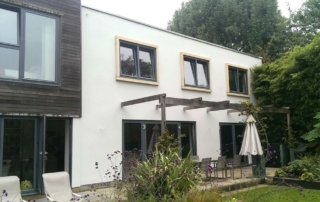 SUBSTRATE PREPARATION & INSTALLATION PARAMETERS
Monocouche substrates should be stable, clean, suitably dry and free from dust and loose material
Anti-fungal cleaner should be used to remove any excessive algae build up
Generic exterior fillers should not be used to infill any cracking
Cracking should not be raked out or enlarged
Larger repairs should be carried out with a closely-matching monocouche material
Direct contact with the monocouche should be made without contamination
Do not apply in temperatures below 5c, above 30c and immediately before a frost or heavy rain
Do not apply to gypsum plaster or painted surfaces.
SYSTEM WARRANTIES
A 10 year system guarantee is provided with all MonoMend RXF materials. This covers all system components when installed as per guidelines.
In addition to render system specification and supply, we offer a turnkey supply and installation service using our own teams of installers. This guarantees our systems are installed to the highest standard and without risk of defects due to issues with specification or workmanship.
A 10 year system and workmanship guarantee is also supplied with these contracts.
Please click here to learn more about our turnkey supply and install service.
Check out our Project Gallery to review some of our previous projects and follow us on our social media platforms to benefit from regular updates and honest, experience-driven insights.